Building upon CALI Curriculum Materials for Increased Performance Assessment (IP)
Description
This session is a counterpart to Deb Quental and Sara Smith's proposal Course Building with CALI. In this session attendees will learn how AccessLex augmented the course content created by Quental and Smith to increase opportunities for monitoring student engagement and assess student performance across three  areas of pre-law skills assessment. This presentation will focus on the Torts modules of the LexScholars Post-Baccalaureate program.
In the CALI-drafted curriculum (Course Building with CALI), LessonLinks to assigned CALI Lessons and interactive H5P exercises within Prof. Said's eLangdell casebook provided both feedback on student engagement and opportunities for comprehensive formative assessments.  However, to deliver student performance feedback to stakeholders AccessLex augmented the curriculum in two ways. First, by creating a student response Lexicon of new vocabulary (both legal and historical/contextual) presented in the case reading. This Lexicon provides additional information on student engagement and performance while cultivating close reading habits.  Second, AccessLex drew case note questions from Prof. Said's Torts casebook, categorizing the selected note questions across three skills associated with first-year legal reading: Understanding, Interpreting and Applying.  After drafting developmental model answers to the note questions (tailored to pre-law students) AccessLex built a rubric model that would allow program coaches to easily grade student responses to case note questions. The resulting scores are easily converted into individual and averaged performance measures across these key pre-law skills and reportable to program stakeholders.
The foundation of CALI materials and CALI-drafted modules coupled with the overlay of exercises measuring student performance, has positioned AccessLex to provide meaningful feedback to stakeholders on the engagement, performance and, importantly, on-going skills development of students in their year-long LexScholars Post-Baccalaureate program.
Attendees of this session with a general understanding of first-year legal curriculum and/or an interest in pre-law programs will benefit most from this session. Attendees of this session will leave the session with an understanding of how, with modest effort, they can supplement existing CALI materials to generate meaningful performance assessment.
Speaker(s)
Session Track
Q&A QR Code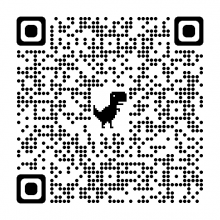 Q&A Link