Evolution of a Legal Podcast (Z)
Description
Please give us a detailed overview of your session and why attendees will be excited to hear about it.  
"Evolution of a Podcast" - detailed overview of the creation of a legal education podcast from start to finish.  Presentation will include the format, topics, technology, marketing, and keeping the podcast going.
Beginner to intermediate
Would like attendees to understand they can do this on a small budget, basic technologies and get wide-spread coverage for their law library and law school.
Ensure that you let us know:
What level of knowledge should attendees have before walking into your session
What will your session accomplish and what will attendees walk away having learned
Speaker(s)
Session Track
Q&A QR Code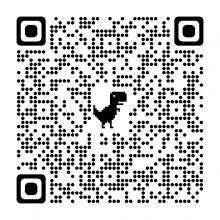 Q&A Link